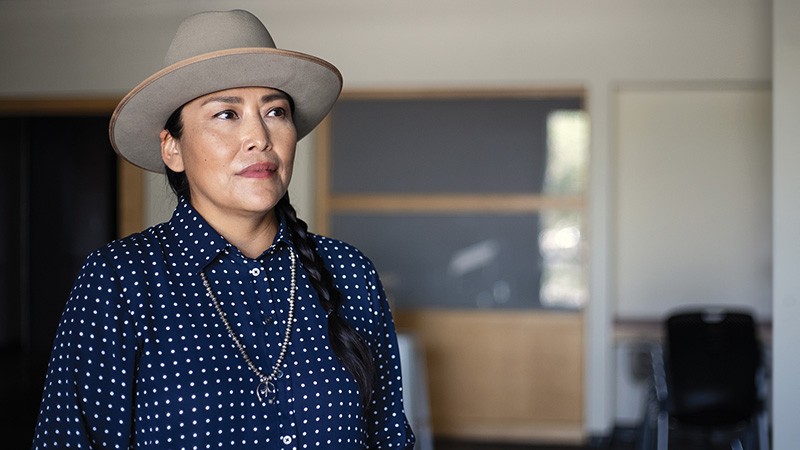 Melissa Begay
THIS IS...
BREAKING BARRIERS WHILE FINDING LIFE'S BALANCE
Physician / Assistant Professor, UNM HSC Co-founder, Bow & Arrow Brewing Co.

1,500+ Lobos own businesses in New Mexico, source: LiveAlumni by IntellectSpace
As both a medical provider and business owner, Missy Begay has always sought out balance between great passions in her life.
After graduating from Stanford University, she followed in her parents' footsteps and became a Lobo. Raised on the Navajo (Diné) Nation, her admiration for the Southwest and pride for her community brought her to UNM's School of Medicine. She wanted to attend UNM because of its strong focus on community health, as well as its respected and established relationships with the tribes, pueblos and nations within the state. Now, Missy is proud to be a part of UNM's health network and faculty.
Continuing to seek balance between science and creativity, and inspired by her artisan grandparents, she then co-founded Bow & Arrow Brewing Co. in 2016—the first native women-owned brewery in the country. 
Missy not only breaks business barriers, she creates better health opportunities for New Mexicans through UNM's essential network of providers in hospitals and specialty clinics across the state.  
Go to 
unmalumni.com
 to learn more.